Sedgeford Historical and Archaeological Research Project (SHARP) is one of the largest long term independent archaeological projects in Britain whose primary objective is the investigation of the entire range of human settlement and land use in the Norfolk parish of Sedgeford.
Six day courses
At the end of June for each of the last 21 years a small field in the village is transformed into the home of SHARP. The horses that graze the field are moved to pastures new and the portacabins, toilets and showers move in. The marquee is erected and the site is ready to accept volunteers and students from around the globe.
Our BERT (Basic Excavation and Recording Techniques) is a six day course and we run it for 5 weeks each season. We introduced the BAJR SKILLS PASSPORT last season as we discovered it matches our BERT course almost exactly,  this means we are able to access and sign off the Core Skills as well as some of the others. Obviously this depends on the nature of the features being excavated but we do manage to fit in most of the passport's elements. In fact it is a bit of a standing joke that our 'Basic' BERT course is far from basic.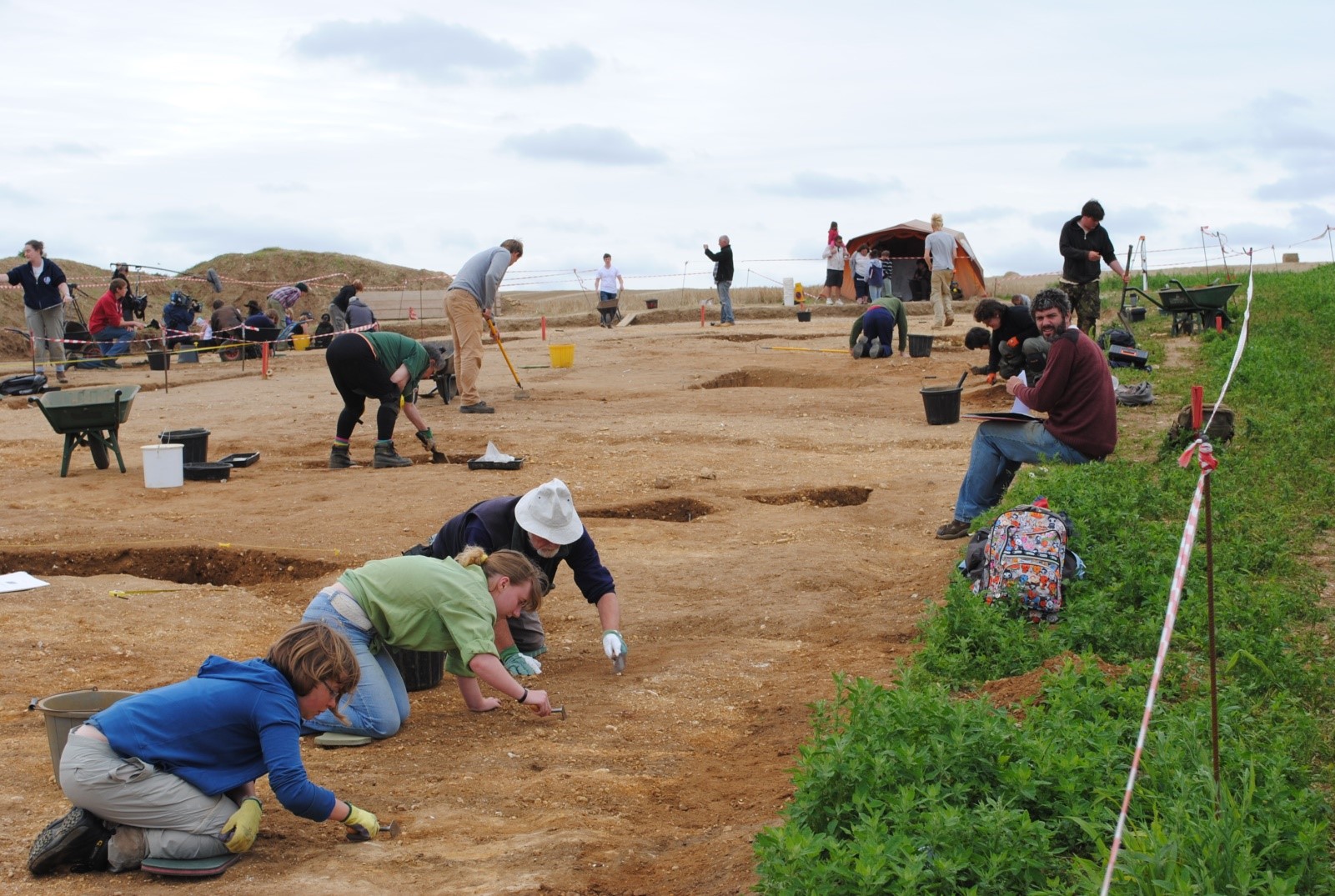 Structured learning
We saw the passport as an acknowledgement that we are structuring our training course at the right level.
When our novices leave the course they are in no doubt what they need to learn in order to progress further, whether they return to us or not; and a large number do
We also run 6 day courses in human remains, animal bones, landscape archaeology, pottery analysis, metallurgy/experimental archaeology and environmental archaeology too.  Our work, courses and training are now in their 21st year, so why not benefit from the experience
We still have places available on all our courses and you can find us online at www.sharp.org.uk.