Some of the archaeological discoveries uncovered as part of the Bath Quays Waterside flood mitigation scheme are set to be revealed along with details of the social history of one of Bath's important industrial districts.
As a result of flood mitigation works on the river bank, Wessex Archaeology have mapped and recorded a stretch of the north riverside between Churchill Bridge and Green Park which had been a busy quayside during the 18th and 19th centuries, flanked by industrial buildings and tenement housing.
Notorious
This area, informally known as the Avon Street district, had, by the late 19th century, acquired a reputation as a notorious slum, which was locally synonymous with poverty, disease, crime and prostitution.
The work has uncovered extensive remains of the buildings that once stood there as well as evidence of medieval activity. Artefactual remains were also recovered during the works and some of these will also be on display.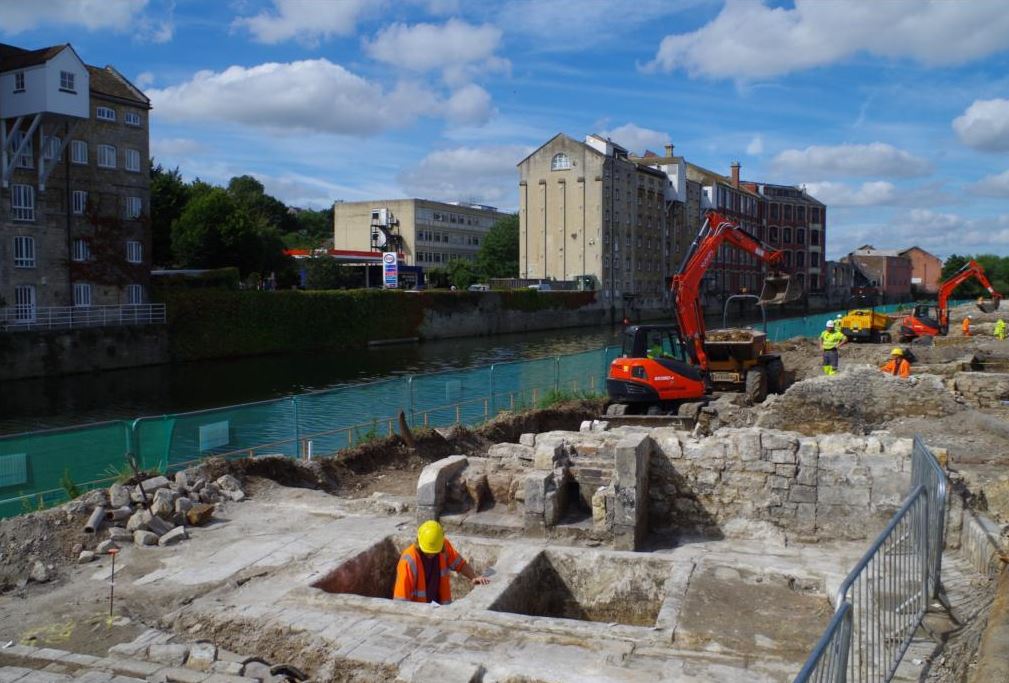 Councillor Patrick Anketell-Jones (Conservative, Lansdown), Cabinet Member for Economic Development at Bath & North East Somerset Council, said: "This talk will provide a fascinating insight into the history of one of Bath's key industrial areas during the 18th and 19th Century. We know this would have been a busy area with plenty of activity in terms of trading and it's really useful to have this information from the archaeologists as it helps us to build up a picture of life in Bath in the 18th and 19th Centuries."

Talk
The talk by Cai Mason of Wessex Archaeology will take place at the BRLSI (16 Queen Square, Bath) at 7.30pm on Wednesday 25 January. Doors open at 7pm.
All tickets are on a first come first serve basis at the door. Tickets cost £4 for visitors, £2 for students or BRLSI members. For more information visit www.brlsi.org
The flood defence and mitigation project enables the redevelopment of sites on both sides of the river. Subject to planning consents the Avon Street carpark will make way for modern and attractive office spaces for a new generation of local businesses. On the south side of the river, the former Stothert and Pitt buildings will be transformed to provide new homes and offices connected to the Avon Street development by a brand new pedestrian and cycling bridge. The combined riverside development is known as Bath Quays.