Have Cadbury chocolatiers learned nothing from their disastrous 1985 'Creme Egg Scandal' that saw members of the public digging and trespassing on private land and protected sites, which saw the chocolate giant calling off the contest due to the number of complaints from landowners.
The company's latest faux pas is evidenced in their latest "Cadbury Treasures" campaign and website (https://treasures.cadbury.co.uk/), aimed at children, that encourages metal detecting and digging at known and often protected archaeological sites.
Treasure Hunting on known sites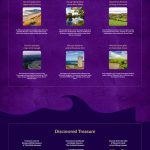 The website is divided into two categories "Undiscovered Treasure" and "Discovered Treasure". The latter half links to official heritage websites with information about national collections, though none of these organisations are affiliated with the campaign or had even been contacted to seek approval. The former half details six sites in the Republic of Ireland and England. It is important to note that the laws governing 'treasure hunting' and archaeological practice vary in each, indeed with the Irish examples, Cadbury's are inciting children to become involved in illegal activities.
No mention of the law
The Treasure Act (1996) is omitted as are its requirements for reporting, land owner permissions, and the existence of the Portable Antiquities Scheme. In Northern Ireland, the Historic Monuments and Archaeology Order (1995) prohibits searching for archaeological objects without official permissions. In Ireland, any archaeological investigations must have a state certified archaeologist with an approved project specification and an approved licence. At no stage does the page explains these legal requirements, or the repercussions of breaking the law. Nor does it provide best practice on how to investigate sites or guidance on health and safety. Given that one site is along a river and the other is in tidal sea waters, this lack of regard for risk assessments is particularly worrisome because it's aimed at children. There is also no mention of Scotland, where under Scottish law all portable antiquities of archaeological, historical or cultural significance are subject to claim by the Crown through the Treasure Trove system and must be reported, in addition to landowner permission.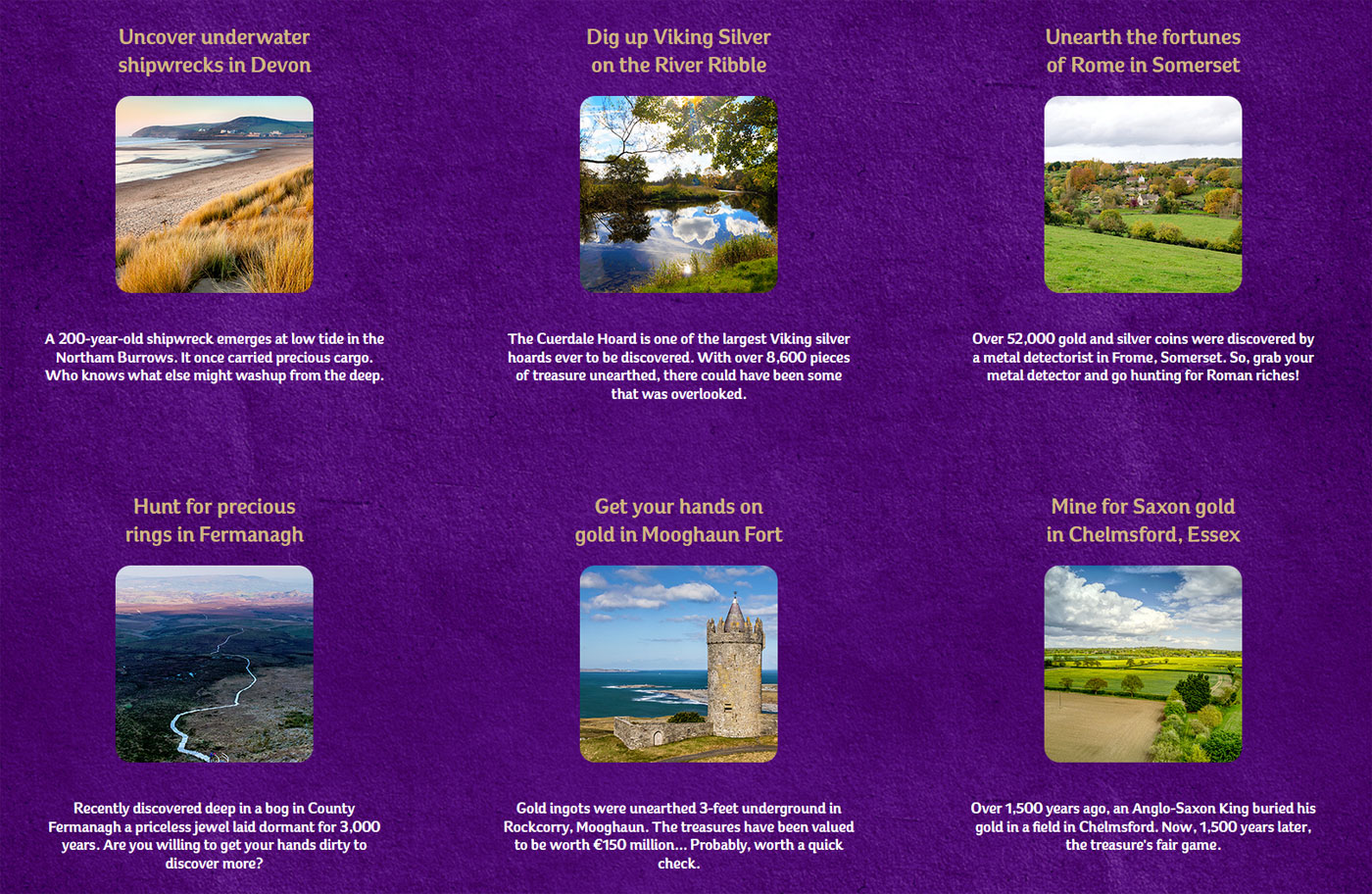 Aside from the typos and identification gaffs (showing a picture of Doonagore Castle when referring to Mooghaun Hillfort), the page doesn't even mention the words archaeology or history. Instead, visitors are greeted with enthusiastic encouragements to "get your hands dirty to discover more", "the treasure's fair game" and to "grab your metal detector and go hunting for Roman riches". These instructions could lead to members of the public repeating 1985's illegal activities. As such, the whole campaign is in breach of the Advertising Standards Agency's requirement for social responsibility whereby advertising materials should not condone or encourage unsafe, irresponsible or illegal acts.
A united response
Fortunately, the response from the heritage community has been united against the issues raised. Across social media platforms, hundreds of archaeologists, historians, archivists, metal detectorists and museum professionals have rallied to have Cadbury remove and/or rework this campaign completely.
We call for Cadbury to remove their ill-conceived web material or replace it with more considered content, in consultation with archaeologists and other heritage professionals and organisations, including the Portable Antiquities Scheme (PAS), Treasure Trove in Scotland and the National Heritage Agencies.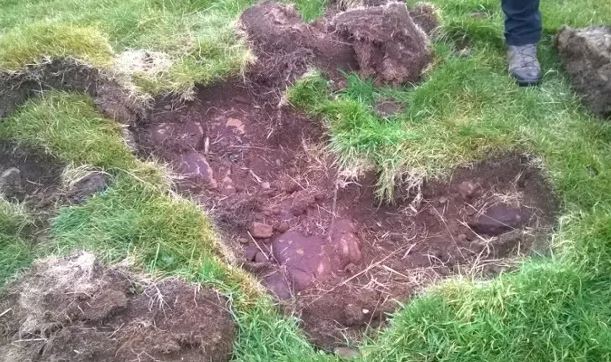 Cadbury could demonstrate its contrition by making a monetary donation to the organisations and sites directly targeted by its campaign and given that children were the intended audience, that groups such as the Young Archaeologists Club (YAC) receive a substantial non chocolate based donation, so that the archaeological enthusiasts of tomorrow can be supported in their passions.
The Heritage of the UK and Ireland is a fragile resource, and the protection of this has seen a great deal of effort by many groups in the previous decades, it is unbelievable that all the careful work by thousands of dedicated professionals and amateurs, including children, should be so abused by this campaign. Our shared past is not built on gold or treasure, or digging holes across the country with no responsibility or care, it is by working with communities to carefully tease the story from the ground, responsibly and with respect.
Cadbury should without doubt make a long-term annual commitment to support the protection, conservation and interpretation of archaeology. Taking responsibility for their ill-conceived actions and avoid repeating the scandal again, and the repercussions that will doubtless flow from this.
Original article by Dr Aisling Tierney
A.Tierney@bristol.ac.uk
What you can do
---
To contact the general complaints line:  CLICK HERE
The CEO is mary.barnard@mdlz.com and on that premise, the person responsible for Freddo Treasures would be david.mcdermott@mdlz.com
If you write an email, remember the following rules:
Be polite.

Stick to the facts. Do not get emotional

Don't use threats.

Keep the email concise and to the point. (read it over first and edit out anything that is angry, over complicated or unnecessary)

Explain clearly what you would like to see as an outcome.

---