You can watch the whole Award ceremony here  
https://www.youtube.com/watch?v=dF7_dzecKT8
---
Prehistoric Rock Art in Scotland – new booklet published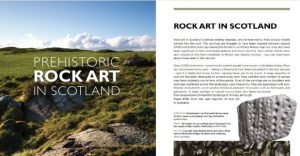 The booklet 'Prehistoric Rock Art in Scotland: archaeology, meaning and engagement' has now been published and is available to download on our website here: Rock Art FINALebook_spreads.pdf
The booklet aims to raise awareness of prehistoric rock carvings in Scotland, and the work of Scotland's Rock Art Project over the last five years. It covers a wealth of topics ranging from the history of discovery and research, and theories about what rock art means, to how we record, care for and value it today. It also offers suggestions for how to find out more about rock art, and where to visit some of the best examples in Scotland. And it is stuffed full of lovely images of rock art panels from across the country.
---
Coppergate: the dig that turned York Viking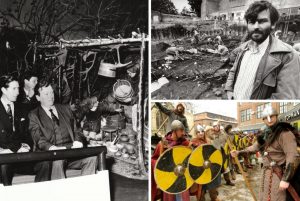 York Civic Trust chief executive Andrew Morrison argued that archaeology is York's 'forgotten' industry.  It may never have been an employer or wealth creator quite on the scale of chocolate or the railways.  But over the last 50 years, Mr Morrison argued, it has created thousands of jobs in York – and added millions of pounds to the city's economy.
On a personal note, I missed teh end of teh dig by a year, but here was the start of my career, and the start of modern developer led archaeology ( other sites as well!)
READ the Story here:  Coppergate: the dig that turned York Viking… | York Press
---
CIfA and UAUK announce degrees from the Universities of Bristol, Cambridge and Christ Church Canterbury to receive accreditation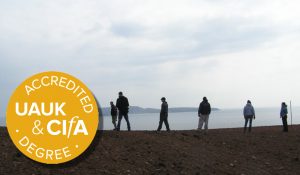 The Chartered Institute for Archaeologists (CIfA) and University Archaeology UK (UAUK) have announced three further departments offering academic programmes which have been formally accredited as providing skills relevant to a career in the historic environment. These are: University of Bristol – BA Archaeology & Anthropology; University of Cambridge – BA (Honours) in Archaeology; and University of Canterbury Christchurch – pathway through BA Archaeology.  They join the universities already offering accredited programmes, making fifteen in total, and a list can be found here.
---
Crucifixion in Cambridgeshire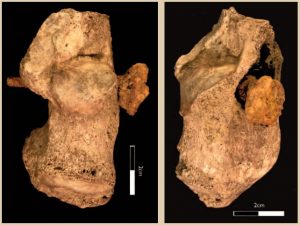 A previously unknown Roman settlement found in Cambridgeshire has five small cemeteries. In one were the remains of a man with a nail through his heel.
Exclusively for British Archaeology, David Ingham & Corinne Duhig report on the excavations by Albion Archaeology in 2016 , and what they believe to be extremely rare evidence for ancient crucifixion – and the first from northern Europe.
Free Access to Crucifixion in the Fens: Life and Death in Roman Fenstanton Council for British Archaeology (archaeologyuk.org)
---
Nether Largie North Cairn reopens at Kilmartin Glen?
The cairn has been closed for the past three years, after vandals decided to make off with the cairn door – presumably thinking it was made of lead or copper. Well here's a reminder that CRIME DOESN'T PAY because it was largely made of zinc…
… they certainly didn't ZINC that through, did they?
Nether Largie North is one of the five large burial monuments forming a "linear cemetery" along Kilmartin Glen. Nether Largie North is an extensive chambered cairn which was excavated in 1930, containing a central cist from where a number of items and artefacts were recovered (e.g. ochre, charcoal, a molar).
The cist was covered by a large capstone, which can still be seen inside the chamber, carved with numerous cup-marks and axe-heads. How many will you be able to spot when you visit the cairn?
And a reminder, please treat our historic sites and monuments with the respect they deserve.
---
Early Medieval Blair Atholl Man may have been Irish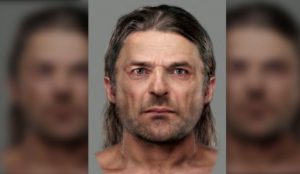 A medieval man whose face was immortalized in a striking reconstruction isn't quite who we thought he was. The so-called Blair Atholl Man, who died at the age of 45 and was buried near Blair Atholl in the Scottish Highlands some 1,600 years ago, was not a local, researchers now say.
Instead, Blair Atholl Man likely spent his childhood on the western coast of Scotland, perhaps on one of the islands of the western Hebrides, such as Mull, Iona or Tiree, or maybe he grew up farther away, in Ireland, a chemical analysis of his remains revealed.
Medieval Scot with strong jawbone wasn't a local | Live Science
---
A Viking sword found at a burial site in Orkney is a rare, exciting and complex artefact, say archaeologists.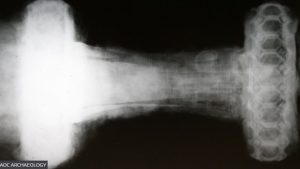 The find, made in 2015 on the northeast coast of Papa Westray, is being carefully examined as part of post-excavation work.
Archaeologists examining the weapon said it had "many stories to tell".
The remains of a scabbard, a sheath for the blade, was also found.
Revealing the prehistoric origins of Scotland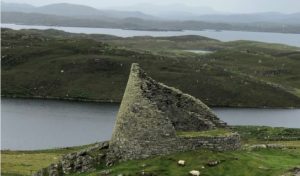 Hadrian's Wall is often blamed for splitting Ancient Britain in two but newly published archaeological research reveals that the peoples of Scotland and England were already culturally divergent long before the Romans arrived in Britain.
An array of brochs, duns, crannogs and souterrains are found widely across Scotland but are not evident in northern England or further south. Surprisingly, that various types of Iron Age settlement do not breach the Anglo-Scottish border is something that has not been examined in detail, until now.
Revealing the prehistoric origins of Scotland | (guard-archaeology.co.uk)
---
Oxford now in the British Historic Towns Atlas series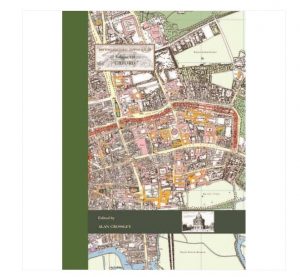 British Historic Towns Atlas Volume VII: Oxford, edited by Alan Crossley, with contributions from  Julian Munby and Liz Stafford, as well as Paul Booth is now published.
The latest volume of the British Historic Towns Atlas covers the internationally-renowned city of Oxford. Famed for its university and its many outstanding historic buildings, the volume presents in mapped form the history of its topographical development. From its prehistoric setting, through its contentious Anglo-Saxon foundation, the medieval establishment of its university, and its sporadic growth after that, the atlas charts how it became a nineteenth-century city dominated by colleges, churches, university buildings, and its associated publishing industry.
The atlas is presented as a large-format portfolio containing a series of maps showing the city at key points in its history, many illustrations of its buildings and streets, maps to show its setting, and reproduction early maps of the city. A readable text introduces and explains the maps, giving the reader a thorough grounding in how and why Oxford developed, and an explanation of its changing fortunes. A supplementary chapter brings the situation up to date.
ORDER HERE:  £56
British Historic Towns Atlas Volume VII: Oxford (oxbowbooks.com)
---