This summer you have a chance to discover Strata Florida's Archaeology Field School at the foot of the beautiful Cambrian Mountains in Mid- Wales.
The Strata Florida Archaeology Field School will open its trenches from 21st August – 16th September at the 12th century Strata Florida Abbey (Abaty Ystrad Fleur), a captivating, evocative and internationally significant site in Pontrhydfendigaid(known locally as Bont) in Ceredigion, Mid- Wales.
Strata Florida is affectionately known as the Westminster Abbey of Wales. Come and discover Strata Florida's unique history, archaeology, heritage and importance to past and present Welsh culture.
The school will focus on excavating in the yard of Mynachlog Fawr farm and doing wider Abbey landscape surveys and ground-truthing led by fully qualified and experienced staff. The farm was built over the remains of other structures, some of which were part of a gentry house, outbuildings and garden that go back to the early years of the Abbey's foundation in the Middle Ages. You could be part of the team that unearths these structures for the first time in hundreds of years and record them for future generations!
In addition to the field-based learning there will be field trips to local sites and monuments and talks from experts on local history and archaeology.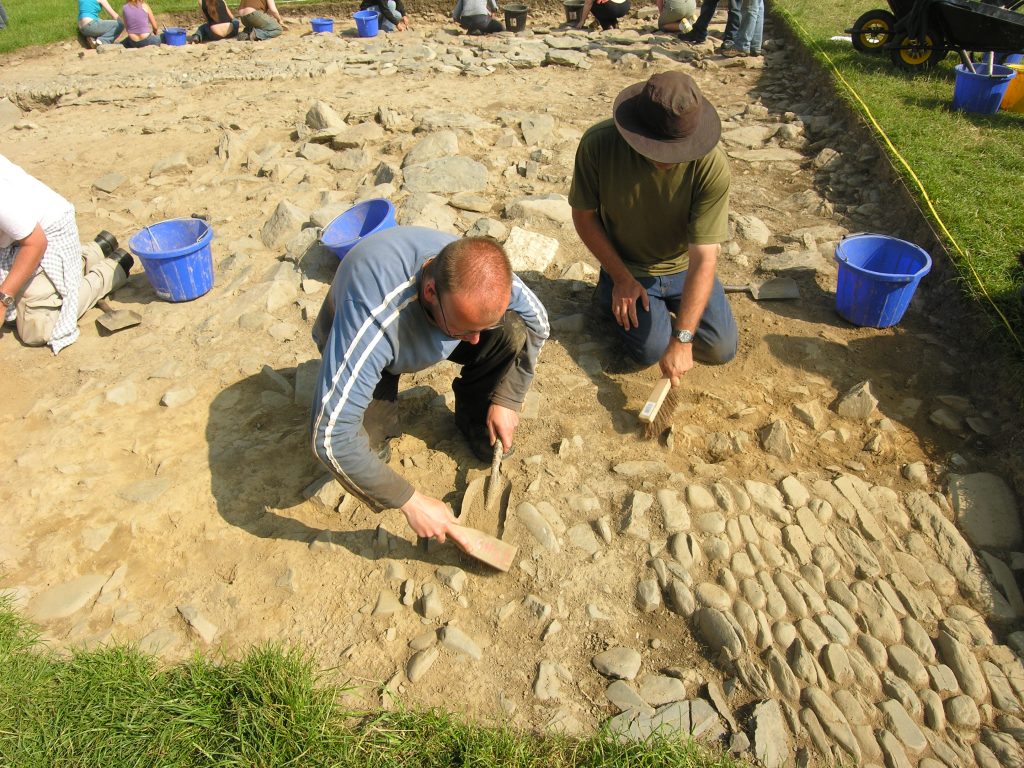 All participants will be using the Archaeology Skills Passport training pathway developed by BAJR, which lists various archaeological excavation and recording techniques and breaks them down into individual tasks and activities. The Passport helps track all areas of practice from core techniques to more complex skills – helping those starting out on a career in archaeology. For those already with fieldwork experience the Passport enables existing skills to be built upon and providing proof of experience and competence to potential employers. The Passport is included in the cost of the course.
The field school is being delivered by the Strata Florida Trust in partnership with The Prince's Foundation, Allchurches Trust, University of Wales Trinity St. David, Breaking Ground Heritage and Sacred Landscapes Research Project.
---
You can book from one to four weeks full-residential or non-residential courses, 'Digger Days' courses or 'Walk, Talk & Dig' day courses. The weekly residential courses are £150 per week (including meals), 'Digger Days' are £30 (£37 including lunch), 'Walk, Talk & Dig' are £50 including lunch.
Full details of the field school, including timetable, fees, accommodation and FAQs are available through the school's comprehensive brochure, which can be downloaded from https://www.stratafloridatrust.org/join-the-dig. People can register for a place via the website. Both the brochure and website are bilingual – in Welsh and English.