Archaeologists have stumbled upon the remains of a major Roman villa site at Emersons Green that no one knew was there.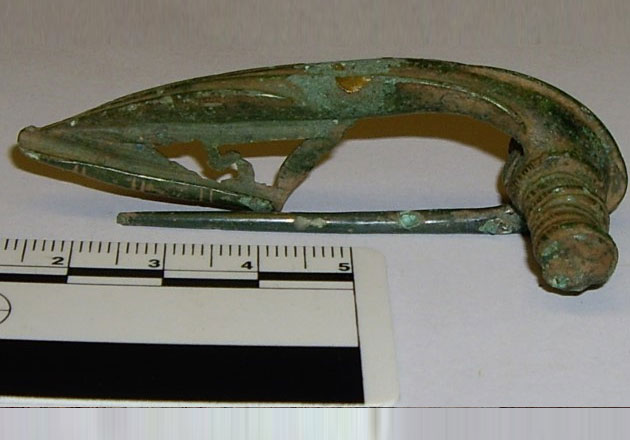 The team from Wardell Armstrong Archaeology had no idea that they would unearth the high status villa site and industrial buildings, which cover almost ten acres.
Finds included a large quantity of jewellery, including bronze brooches, babies' bracelets, rings and necklaces, as well as pottery. They will be end up in local museums for everyone to see.
The dig also revealed the remains of cremations and burials at the site, and soil samples suggest there used to be metal working and textile dyeing carried out in the industrial buildings.
Helen Martin-Bacon, regional director for Wardell Armstrong Archaeology and the lead archaeologist on the project, told The Week In: "This was a very unexpected find. There was nothing to indicate the site held such significant remains, even though previous evaluation works had been carried out, and it was a complete surprise to everyone concerned.
Read more here:  http://theweekin.co.uk/news/roman-villa-site-unearthed-at-emersons-green/
and
http://www.southwestbusiness.co.uk/news/12112013092419-experts-from-wardell-armstrong-archaeology-discover-roman-remains-at-taylor-wimpeys-bristol-site/
---
For Archaeology News – Archaeology Research – Archaeology Press Releases
---