Major new research into Scottish landscape conservation policies has found that communities are being excluded from participating in development decisions that affect the areas they live in. This 'participation deficit' is in part because of long-standing 'fence and exclude' conservation models, which single out 'special' landscapes for protection.
And the report's authors have called for a new approach to be adopted by public bodies, alongside "an institutional culture change" to empower local communities to participate in decision-making.
The first research of its kind to be carried out in Scotland, it was conducted by Community Land Scotland and INHERIT, as a response to concerns about the potential for landscape conservation policies to act as a barrier to rural renewal and to efforts to address the depopulation of Scotland's sparsely-populated areas.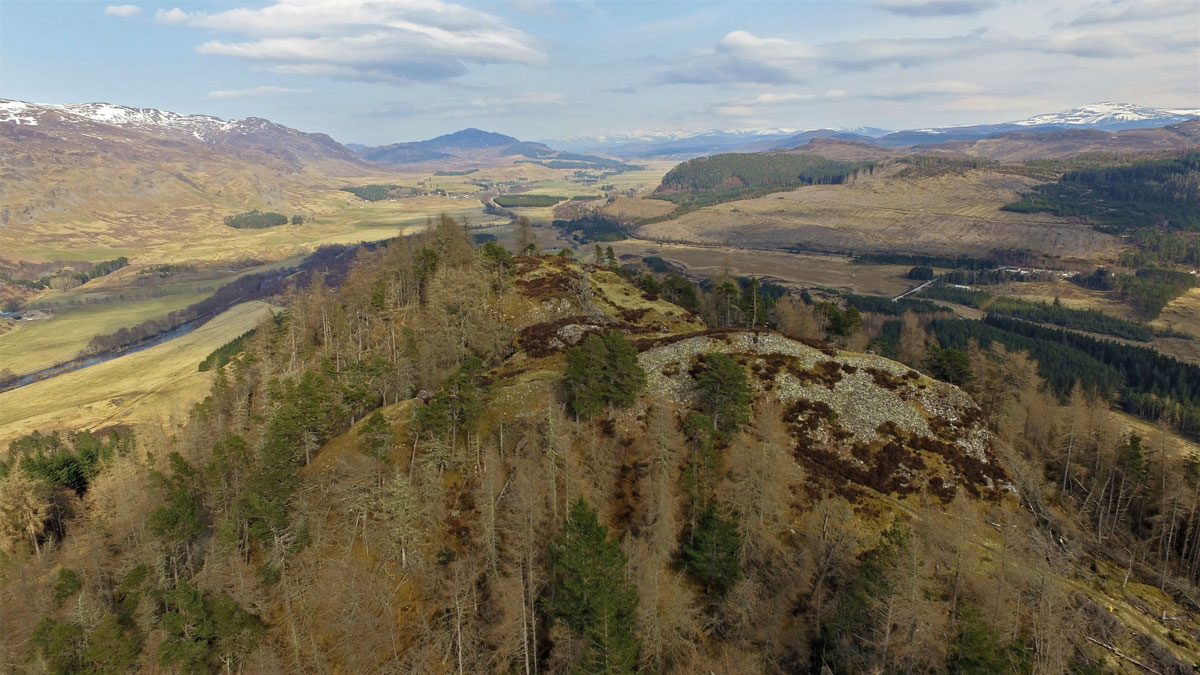 The findings, published in the report, Community Empowerment and Landscape, launched at an event in Inverness on September 13. The report identifies a significant gap between the rhetoric and the reality of community participation in decisions about the conservation of Scotland's landscapes.
 Dr Chris Dalglish, a Director of INHERIT and the report's author, said:
 "Generally speaking, people are excluded when it comes to deciding what matters about Scotland's landscapes and to making decisions about the conservation of those landscapes. There is an apparent lack of recognition for community voices in this context. The current way of doing things is designed to serve institutional needs."
Dr Dalglish added:
"The effects of the participation deficit are potentially profound. People feel locked out of decisions that affect their lives, and this can undermine people's confidence, resilience and ability to work for the development of their community and place."
The research looked at policies dealing with the conservation of the 'landscape', 'historic environment' and 'natural heritage' dimensions of rural places, asking:
What are the effects of landscape conservation policy on communities' ability to develop in sustainable ways?
To what extent can people participate in deciding how their landscapes should be understood, conserved and developed?
What should be the future in terms of community participation in landscape conservation policy and its implementation?
Key findings include:
Scotland's more recent landscape policies do seek to balance conservation objectives with the need for the sustainable development of rural communities and places. They also promote the participation of communities in decision-making;
However, these principles conflict with longer-standing policies and attitudes that do not value participation and that promote a narrower range of values and a 'fence and exclude' conservation model focused on singling out 'special' landscapes for protection.
The research identifies a significant participation deficit. There is a gap between the principle of participation – enshrined in some (but not all) aspects of policy – and the delivery of participation in practice.
The Community Empowerment and Landscape report concludes that:
Scotland's landscape conservation policies should be rooted more strongly in the principles of sustainable development and of progressively fulfilling human rights;
Social and economic consequences should be an explicit consideration in all conservation decision-making;
In implementing conservation policies, public bodies and authorities should act to promote the empowered participation of local communities;
An institutional culture change is needed to achieve the empowered participation of communities in conservation decisions.
Importantly, the report also concludes that communities should be empowered to produce their own assessments of the important characteristics and qualities of the land, as a means of promoting their voice on what matters about their place.
Dr Calum MacLeod, Community Land Scotland's Policy Director, commented:
"Community Empowerment and Landscape marks an important contribution to Community Land Scotland's ongoing policy work on rural repopulation and renewal.   Much of the public policy around the myth of so-called "wild" land has airbrushed the community dimension out of many of Scotland's rural landscapes. The 'participation gap' highlighted in the report shows the pressing need to stop marginalising communities when characterising and designating landscapes and instead place them front and centre in that process as a matter of justice. It's time to acknowledge that these landscapes were never "wild" and instead look to ways in which repopulation and environmental sustainability can work together for the economic development of rural Scotland. This report shows ways to do that and Community Land Scotland looks forward to working with communities, Government and others to make sure that happens in practice."
Andrew Bachell, Chief Executive of the John Muir Trust – a charity dedicated to conserving and protecting wild places – has said:
"The John Muir Trust welcomes this hugely valuable report and supports its central message that people and communities need to be more involved in the decisions that affect their local landscapes."
People have lived and worked on Scotland's landscapes over thousands of years, and we have always recognised that there are important social, economic, cultural and historical dimensions to conservation. The Trust is clear that people and communities have a central role to play in protecting nature and revitalising our land.
As an organisation with decades of experience managing land for the benefit of people and nature,  we look forward to working more closely with Community Land Scotland, INHERIT and others. Although we each have specific roles and responsibilities, we also share common aims, and we are keen to find solutions that will support rural regeneration alongside the protection and enhancement of our wildest landscapes."
About Community Land Scotland and INHERIT
Community Land Scotland represents the interests of Scotland's community land owners who collectively manage approximately 500,000 acres of land for community benefit.
Web: www.communitylandscotland.org.uk
INHERIT: the Institute for Heritage & Sustainable Human Development seeks to help enable people to use their heritage to improve their lives. INHERIT is part of charity the York Archaeological Trust.