Several date to the second half of the fourth century and one of note is the very unusual large stamp-decorated pot with face at the back of the picture.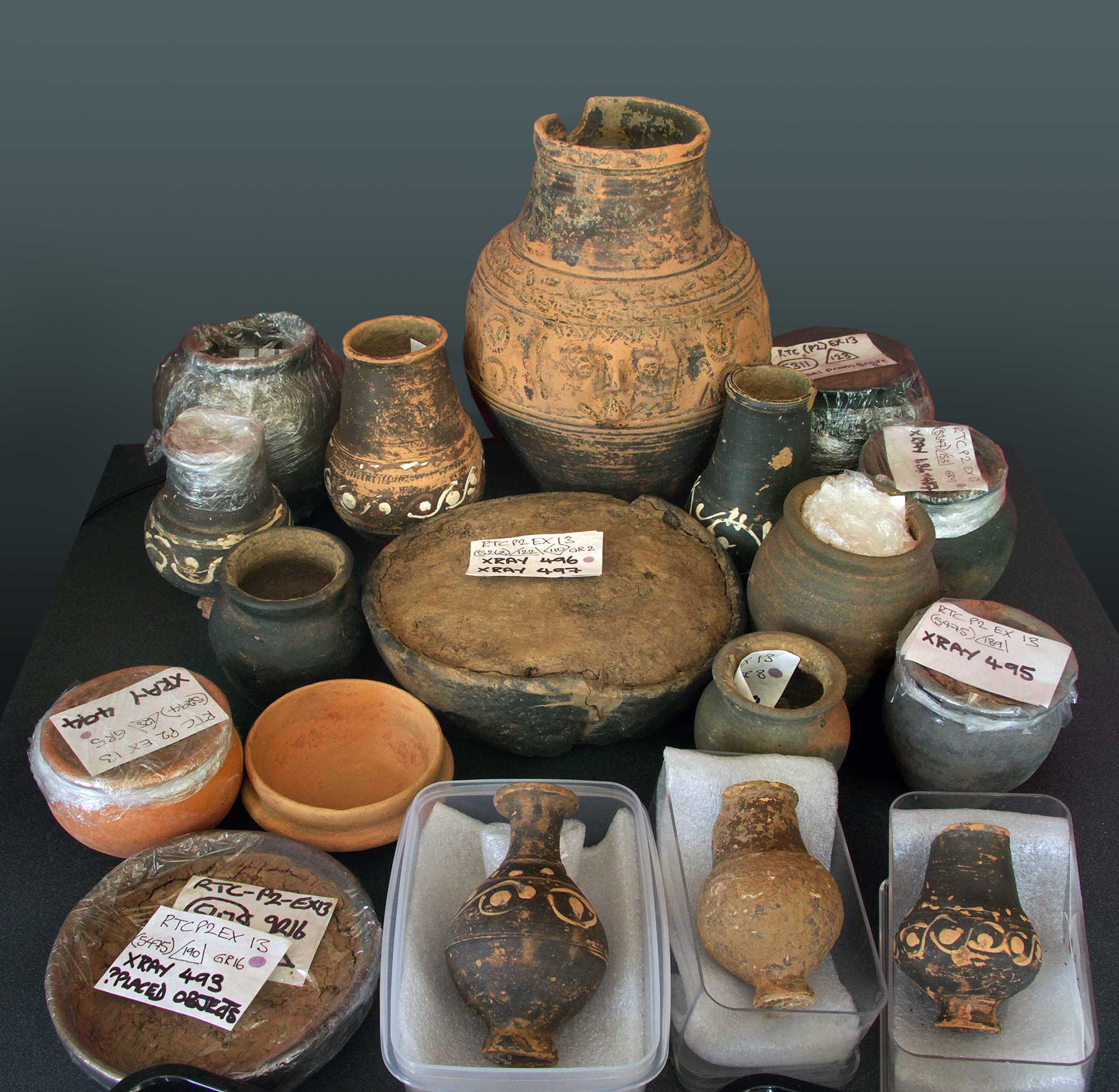 They have been described as the best assemblage of complete Roman pottery vessels to emerge from Canterbury since the 1970′s.
Most were part of burial groups and some were sent to be CT-scanned before their contents were removed.
The pots all come from part of a Roman cemetery excavated recently on Rhodaus Town behind Augustine House and the former Peugeot garage.
Some twenty graves were found, all in a small rectangular enclosure in a cemetery which seems to have been established in the late third century, and  in use until the late fourth. The graves differ from other late Roman burials found in Canterbury in that they are more elaborate in terms of their construction and their contents. The fact that they were clustered together in a relatively small enclosure also serves to set them apart from other Roman graves in the vicinity.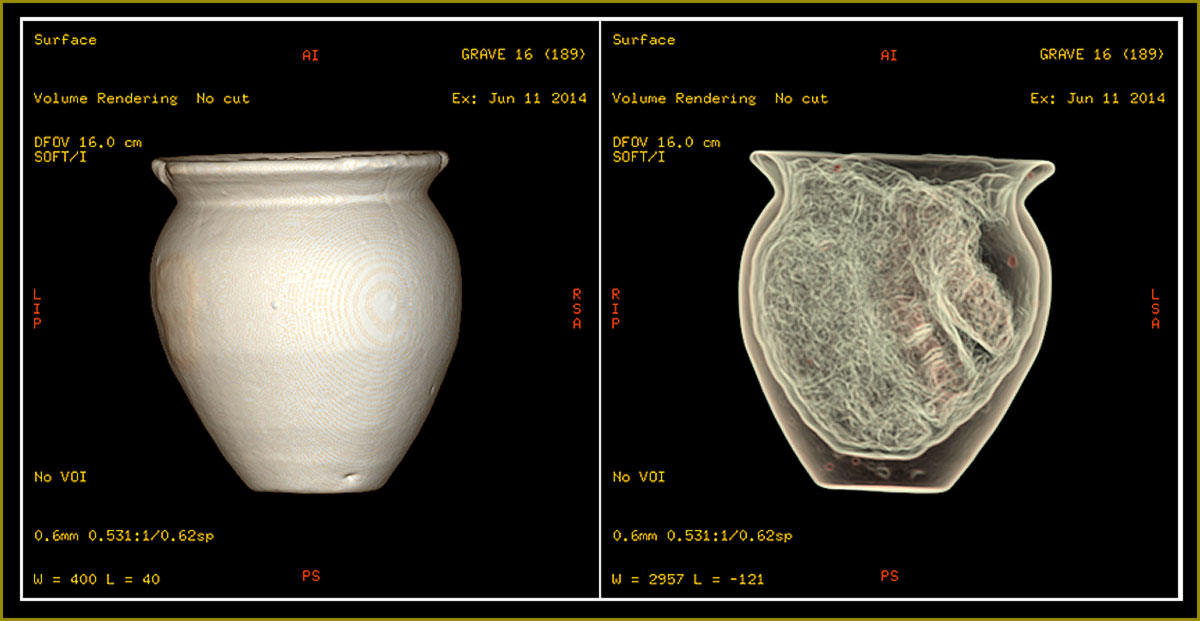 The CT scans were made whilst the pots were still filled with soil to find out whether any votive objects were present within them. Such pots often contained foodstuffs or personal ornaments and the pictures clearly demonstrate the effectiveness of the technology.