English Heritage announced today that the first phase of the long-awaited improvements to the setting and visitor experience of Stonehenge will be launched to the public on Wednesday, December 18.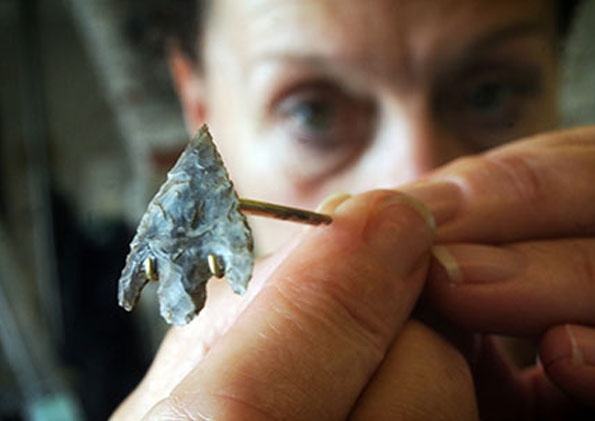 Visitors will be welcomed at a new visitor building, located 2.1km (1.5 miles) to the west of Stonehenge.
For the first time ever at the site, they will be able to learn more about this complex monument in a stunning, museum-quality permanent exhibition curated by English Heritage experts.
A 360-degree virtual, immersive experience will let visitors 'stand in the stones' before they enter a gallery presenting the facts and theories surrounding the monument through various displays and nearly 300 prehistoric artefacts.
The archaeological finds on display are on loan from the Salisbury and South Wiltshire Museum, the Wiltshire Museum in Devizes, and the Duckworth Collection, University of Cambridge. All were found inside the World Heritage Site and many are on public display for the first time.
Set in Stone? How our ancestors saw Stonehenge, will be the first special temporary exhibition. It will chart more than 800 years of ideas and debate – from 12th-century legends to radiocarbon dating reports in the 1950s – on who built Stonehenge and when, and features objects on loan from many national museums….
---
For Archaeology News – Archaeology Research – Archaeology Press Releases
---