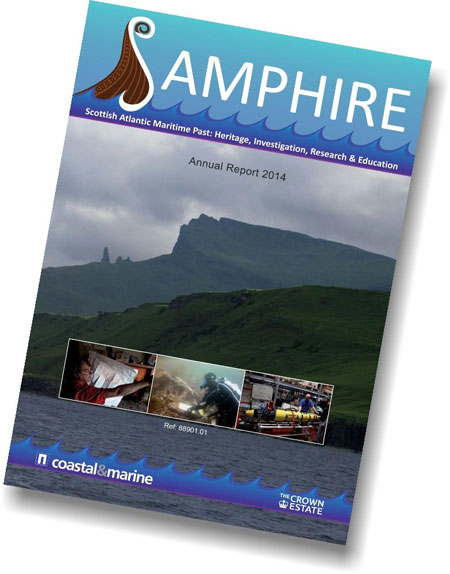 The project is run by
WA Coastal & Marine
from our
Edinburgh office
and this year's report includes data on over 50 exciting new maritime archaeological discoveries on the west coast of Scotland.
They have also conducted a series of local talks and spoken at conferences in Scotland and abroad about the project. The 2014 report focusses on the area around Skye and the Firth of Lorn and includes a smorgasbord of newly discovered and identified shipwrecks, Mesolithic flints, stone anchors and WWII flying boats.
All of these discoveries have been made by working together with local divers, fishermen and other local experts on the maritime environment.
By John McCarthy – Manager (Scotland)