Rampart Scotland was first set up in 2010 by Dr Murray Cook and David Connolly to offer a refreshing approach to training in archaeology through well established research plans and both formal and informal skill sharing. The programmes are designed to enable learning, discovery and enjoyment in field archaeology skills under the guidance of professionals, and in summer 2022 you have a chance to help explore Scotland's past by joining Rampart Scotland's excavations in either beautiful Huntly or Stirling…Scotland's smallest city.
Both of these projects are run by Dr Murray Cook who has a long history of research and publication in Scotland over 25 years resulting in some 50 publications. Including Rampart Scotland's first monograph published this year with co-authors David Connolly and Hana Kdolska –  even better – it is free to download Archaeopress: Publishers of Academic Archaeology: White Castle: The Evaluation of an Upstanding Prehistoric Enclosure in East Lothian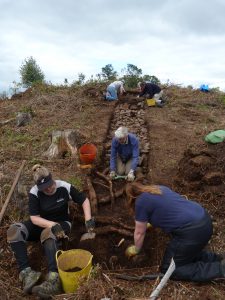 Battle Hill Huntly 12th to 22nd July 2022
Battle Hill preserves a prehistoric landscape built on higher more marginal ground at a time when the climate was warmer meaning it was possible to live here. As the climate worsened the structures were abandoned. Avoided by subsequent farmers who built and farmed around them, the remains eventually became preserved within the forest itself.
To date the landscape has revealed a previously undiscovered a late Neolithic ring cairn, a 17th century longhouse, a medieval boundary bank and a probable Pictish hillfort. This season will focus on the hillfort's interior and defences.
King's Park Stirling 14th to 19th August 2022
The King's Park, Stirling, is the oldest and best preserved Royal Park in Scotland and surrounds Stirling Castle, the ancient capital of Scotland. In December 2017, path works within the castle identified a previously unrecorded Roman Iron Age defended fort, built on the highest point in the park and right next to a golf course!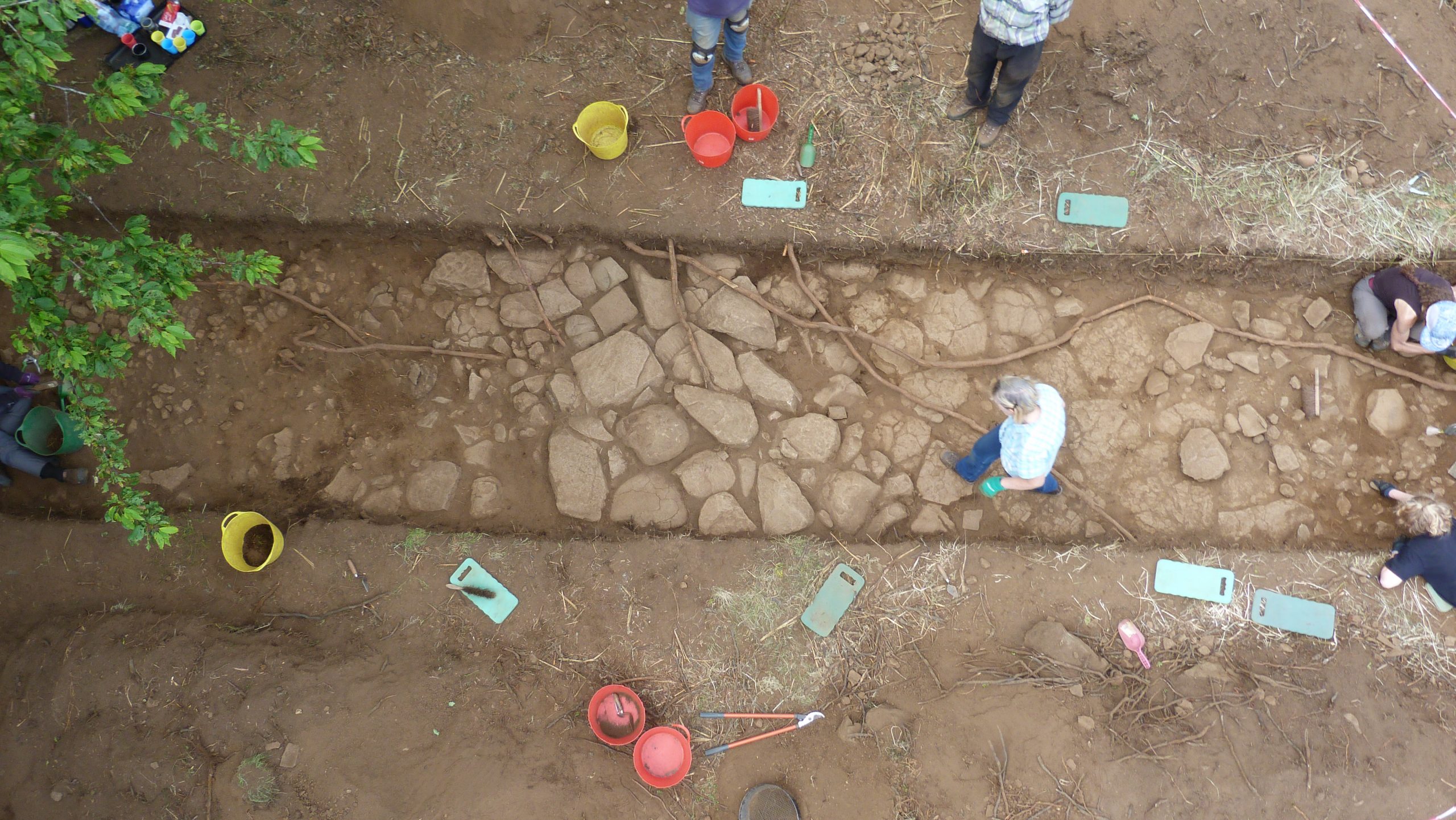 Stirling sits at the lowest crossing point of the River Forth and was the only way for armies to invade or resist invasion and of course played a key role in both the Battle of Stirling Bridge and the Battle of Bannockburn. The same factors exploited by Bruce and Wallace also influenced the Roman occupation of Scotland and the King's Park fort most likely dates to this period when a series of enclosures where built at key locations to exploit Roman trade with the northern Scotland. The King's Park fort dates to the Roman's occupation of southern Scotland and its occupants will have interacted with the invaders!
Gallow Hill
Don't worry if you can't make King's Park or Battle Hill – what about Gallow Hill, Doune. Rediscovered in the 1990s Gallow Hill is a lowland broch sited close to the Roman Gask Ridge. Murray is leading the first excavation of this intriguing site which includes residual Neolithic and Early Bronze Age material.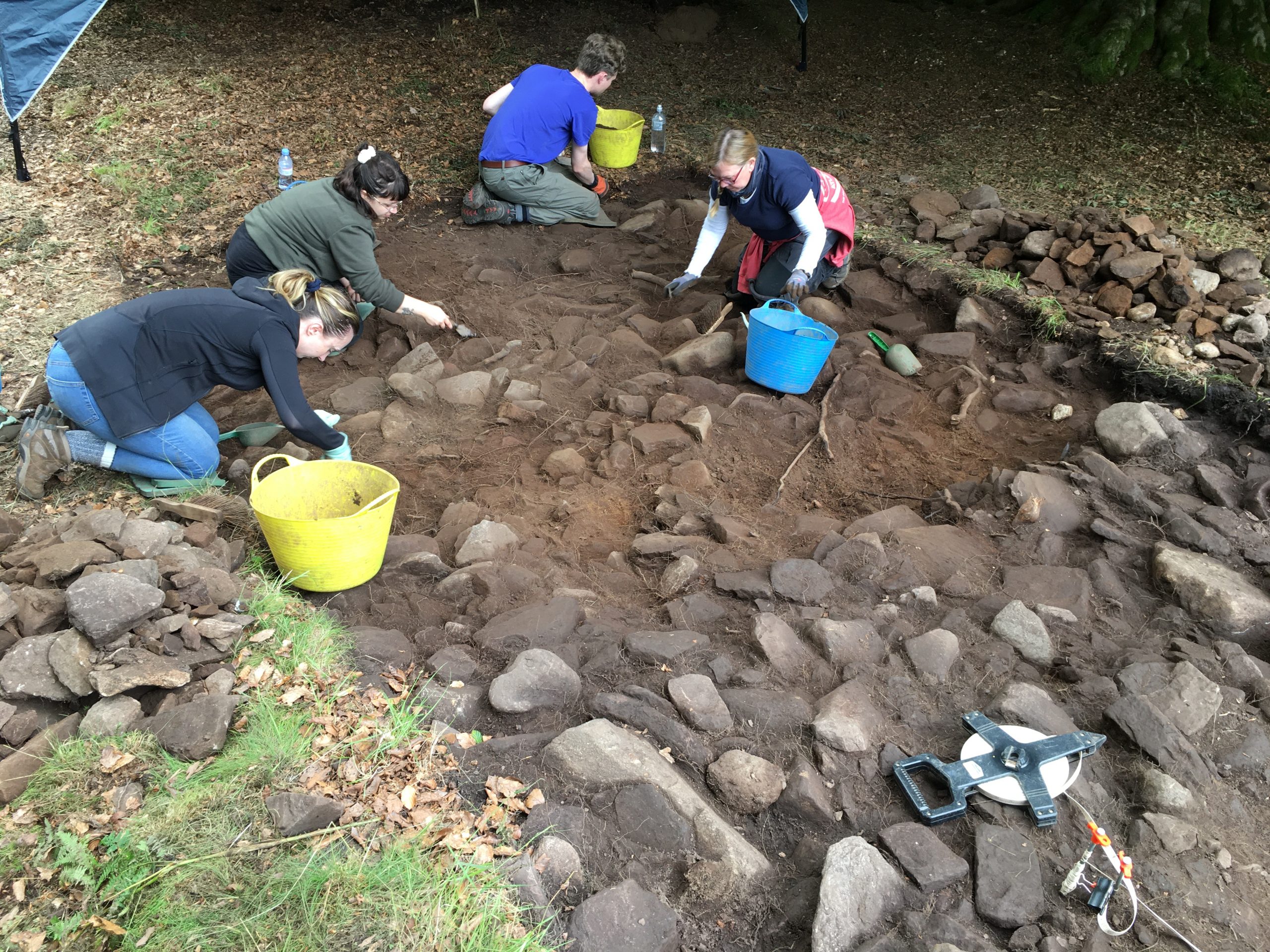 Contact him for more details info@rampartscotland.co.uk
Join Us
Digs are open to everyone over 17 and you can come for as little as a day which costs £50. If you want to join us for the whole dig King's Park is £300 and Battle Hill is £500. You must provide your own accommodation and food. King's Park is within walking distance of Stirling city centre and Murray can provide pick up and drop offs for Huntly.
Full details of the field school, including timetable, fees, are available from our website Rampart Scotland – Fieldwork Training or from Murray info@rampartscotland.co.uk.
Why not join us on the Rampart Scotland Facebook group as well.