Description
Part of the BAJR initiative to highlight a need to stamp out Sexual Harassment, Bullying and Discrimination in the Heritage Industry.   Over 700 have been sent out already.  This is a positive campaign to support each other.
Wear it and then talk to others about it.   If you want more than 5 – please email me: info@bajr.org and we can chat about it  to keep the postage to a minimum   🙂
Join in and help make a difference.
Download the A4 POSTER here and put up in your site hut.
Click the image below to read and share the BAJR Guide: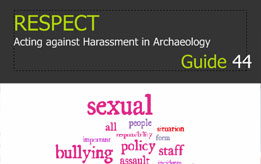 ---
Comments
comments