Volunteer training opportunities in the Glasgow area for post excavation from June 24th, 2013. Soil flotation, wash/sort/record/catalogue the finds from our excavations, plus a tour of a real-live archaeology lab!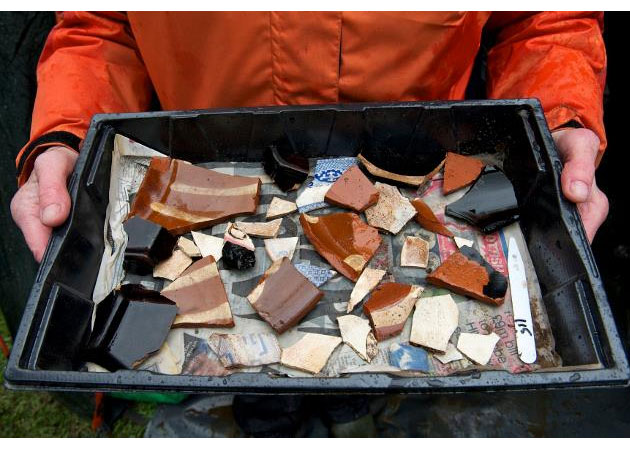 Please contact the Hidden Heritage project for more details: info@hiddenheritage.org.uk
We are proud of our landscape. It connects people and places. It connects the present, the past, and the future.
This community-led heritage project aims to uncover the hidden heritage of this landscape. We want to rediscover its past, understand its present and celebrate its future.
For centuries this strip of land has provided a vital link between the Clyde sea lochs and inland Scotland. It has been a through-route and a place to stay. It has been a place to live, to farm, to enjoy and a place to bury the dead.
In times gone by this isthmus was used by Vikings to portage their boats from Loch Long to Loch Lomond, by MacFarlanes to grow their crops, by drovers to take their cattle to market and by Victorian tourists keen to experience the Scottish Highlands.
Our children journey across it every day to school, holiday-makers pass through without realising its significance, commuters and shoppers take little notice of the humps and bumps in the landscape.
This landscape is at the heart of Loch Lomond and The Trossachs National Park. Please join us to discover it for yourself…
---
For Archaeology News – Archaeology Research – Archaeology Press Releases
---