Pre-construct Archaeology North have just finished an excavation at the site of an 18th- to 19th-century pottery works situated in the Forth Banks area of Newcastle upon Tyne which us being carried out on behalf of the Marcus Worthington Group.
In the medieval period the site was located beyond the medieval walls of the city on the western side of the Skinner Burn, a tributary of the River Tyne occupying a steeply-incised valley on the northern banks of the Tyne Valley. Traces of medieval boundary ditches excavated at the site probably attest to the use of this area as agricultural land. The valley of the Skinner Burn was gradually infilled from the 18th century and the stream was culverted between 1840 and 1859.
This part of Newcastle became a focus for industrial activity from the 1750s with glass and flint works, lime kilns, rope manufacturers and a large brewery all established in the area. The first pottery to occupy the site was destroyed by fire in 1758. By 1787 a new pottery had been built, which at that time was known as the Skinner Burn Pottery, worked by George Spearman & Co. Three years later this pottery had passed into the hands of Addison Falconer and Co. Following several more changes in ownership it was finally known as 'The Newcastle Pottery' in 1862 and was pulled down sometime between 1879 and 1896. In the 20th century the site was used for a variety of uses, including a piggery, stone yard, stables, slaughter house and garage.
Some of the waster plates had evidently been used by the workers as convenient notepads..
Preservation of structural remains of the pottery varies across the site, with most of the kilns having been completely demolished and their location only visible as burnt patches in the natural clay. However, in the south-east corner of the site the stone foundation and one course of brick of a kiln shown on an 1830 map survived. Below ground features such as slip tanks also survived well with some areas of well-preserved floor surfaces also exposed.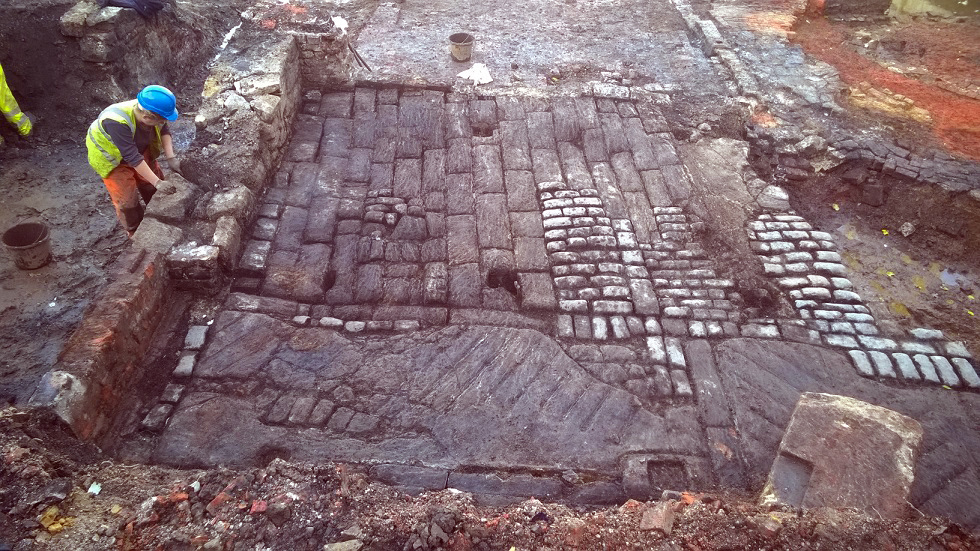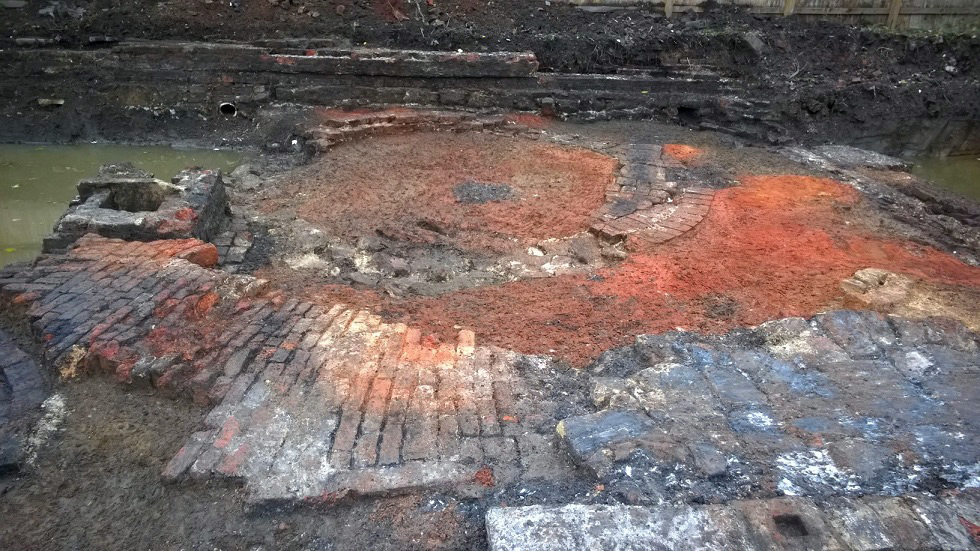 Unsurprisingly the excavation team recovered large quantities of pottery wasters and kiln furniture, including large saggars and kiln 'stilts' and rods which were used to prevent glazed wares from sticking to the shelves, saggars and other pots.
Among the wasters are vessels which are misshapen and transfer printed wares which have not been glazed. Some of the waster plates had evidently been used by the workers as convenient notepads, including a fragment which lists quantities of 'T plates, cups and saucers'.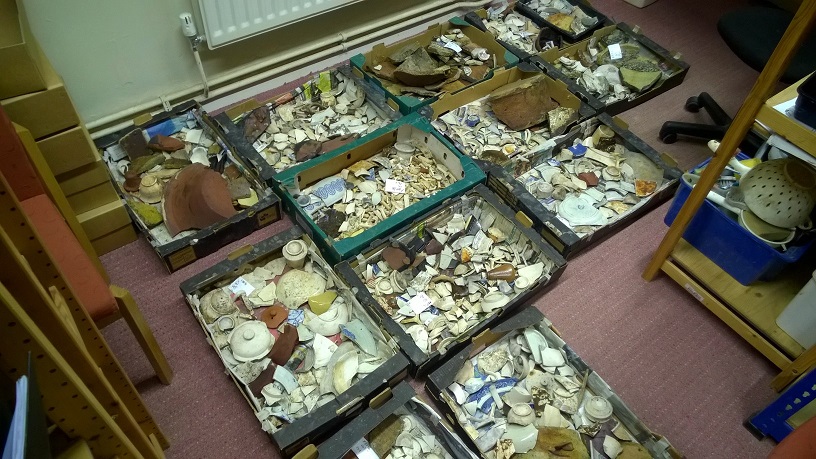 Source: PCA News