This on-going project follows on from a desk-based assessment, fieldwalking and evaluation at the quarry site.
The latest phase of excavation revealed a ring ditch (a levelled Bronze Age burial mound) next to an Early Bronze Age urn (c. 1700 BC).
The pot was buried upside down and originally wrapped in an organic material when deposited. Unusually, it did not contain any remains of cremated bone suggesting a symbolic offering. The urn, which is one of the best preserved of an important group of similar vessels also found in the area, is currently being restored at TVAS's Taunton office.
The most unusual part of the study has been what has been identified  as a potential potter's mark or signature, making it one of the earliest examples in Britain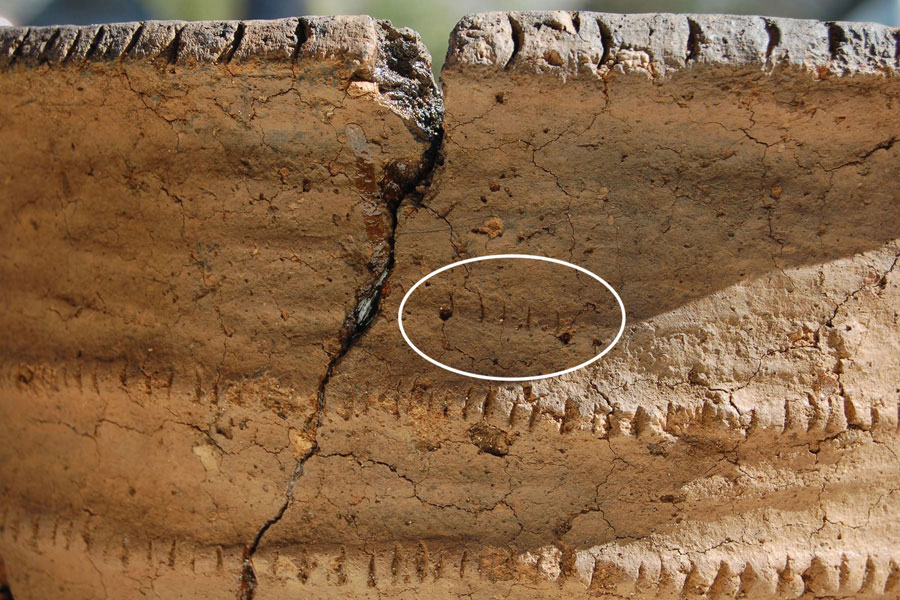 – if this is the case.
Click here for more images: http://www.tvas.co.uk/news/hurn-urn.html