---
"Seeing in the Dark": Online session on archaeological investigation for major infrastructure developments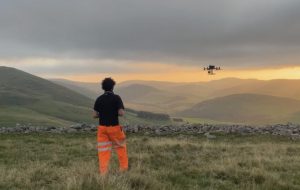 ICYMI: three of the Archaeological Research Services team will be presenting an online session about 'reconnaissance and evaluation technologies for infrastructure developments' on Tues 2 Nov, 3:10pm – 4:30pm (UK). Click below for registration details:
"Seeing in the Dark": an unmissable online session on archaeological investigation for major infrastructure developments – Archaeological Research Services Ltd
---
A Late Iron Age/Early Roman funerary monument in Tiverton, Devon
First visible as a cropmark on aerial photography from 1984, the excavation by Cotswold Archaeology confirmed the presence of a Late Iron Age to Early Roman square enclosure, about 10m2 and with an entrance to the north-east, which contained a pit and a pit/possible grave, although no human remains had survived.  More on the analysis-techniques and findings, here:
A Late Iron Age/Early Roman funerary monument in Tiverton, Devon – Cotswold Archaeology
---
Archaeology Through the Lens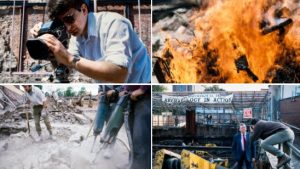 The York Archaeological Trust have a special exhibition at DIG in York, looking through the archaeologist's camera lens, as they delve into the Trust's archives to reveal a series of images from key excavations that began to uncover York's Roman past. No need to book. Info here: Archaeology Through the Lens | JORVIK Viking Centre
---
Reading Archaeology – online talk as part of the Lincolnshire Local Listing Campaign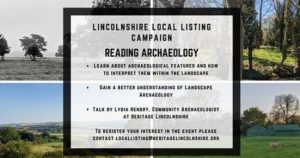 Join archaeologist from Archaeological Project Services for an online talk, 'Reading Archaeology' 22nd November 2pm.  Lydia Hendry, Community Archaeologist at Heritage Lincolnshire will deliver a session to introduce the archaeological features commonly found in the Lincolnshire landscape and how to read them.
Reading Archaeology Online Talk Tickets, Mon 22 Nov 2021 at 14:00 | Eventbrite
---
Autumn London Archaeological Forum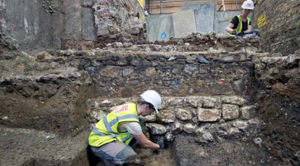 This year's Autumn free London Archaeological Forum will feature a presentation by Matt Edmonds of Pre-Construct Archaeology on work at Holywell Priory in Shoreditch, where they found several phases of the medieval church and excavated 265 skeletons, including priests with mortuary chalices. More here:
The Autumn London Archaeological Forum – Pre Construct Archaeology (pre-construct.com)
---
Between the Thames and Medway Monograph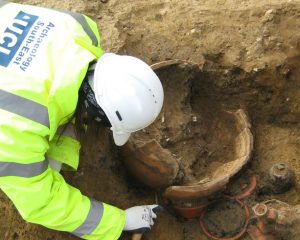 Between 1999 and 2010, Archaeology South-East (UCL Institute of Archaeology) undertook three large-scale archaeological excavations in north-west Kent: two on the Hoo peninsula and one south of Gravesend. They afforded a unique opportunity to challenge previous assumptions and broaden the archaeological narrative. This open access volume presents the archaeological results from all three sites. It includes, in addition, a chapter on the Pleistocene and Holocene evolution of the area as currently understood through the geoarchaeological study of depositional processes and associated palaeoenvironmental material.
Monograph 14 Hoo OA FINAL.pdf (ucl.ac.uk)
---
School Educational Resources available for download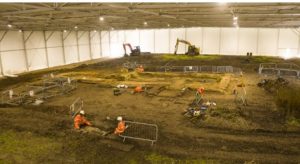 L-P Archaeology has produced nine schools resource packs for the HS2 project excavations at St Mary's Church in Stoke Mandeville, ranging from art and artefacts, to historic text analysis and the science of archaeology are now all available to download for free here:
Educational Resource Archive – High Speed 2 (hs2.org.uk)
---
Archaeology's Audiences: Audience Network Training Session #1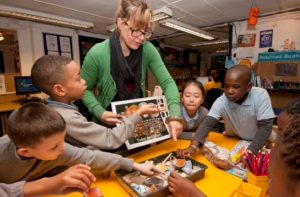 Who are archaeology's audiences? How & why do  they get involved? What design strategies can maximise public inclusion & access? This online training session by MOLA will help all kinds of people delivering archaeology activities to think about audiences and how to reach them.   Online seminar & workshop  on Thursday 11 Nov 16:00-18:00. FREE & ALL WELCOME
Archaeology's Audiences: Audience Network Training Session #1 Tickets, Thu, Nov 11, 2021 at 6:00 PM | Eventbrite

---
Heritage in major development masterplanning WEBINAR



Join the CIfA "Lunch and Learn" session on Wednesday, 3 November from 12:00 – 13:00 WITH Quinton Carroll, Head of Natural and Historic Environment Service at Cambridgeshire County Council.  Contributing to the creation of sustainable places where people want to live and work is one of the public benefits that archaeology can deliver. In this webinar, Quinton will illustrate how early engagement and collaborative working between multiple stakeholders can put archaeology and heritage at the heart of major development masterplanning.: Heritage in major development masterplanning.
---
It appears that the University is refusing to overturn its decision to close the Archaeology course in July 2022. This is despite public and sector outrage and high-level support for the course.
The University has however backtracked from its decision to reduce staffing in January 2022 and will now retain all lecturing posts in Archaeology until July 2022, with no change to staff's current contracted hours.
It seems that the University has finally recognised that reducing staffing would have had a detrimental impact on the student experience, as students and staff pointed out from the beginning. Retaining all staff to support students should have been the default position from the start. Instead, students and staff have been put through months of unnecessary trauma and uncertainty at a deeply stressful time.
The University has stated that all lecturing posts in Archaeology will be redundant in July 2022.
It should be clear that while this means that undergraduate students will be supported to complete their degree, postgraduates appear not to have been considered, and will still lose their supervisors in July 2022, before they have completed their studies.
Thank you to everyone for your support, whether by signing the petition, writing to the UEB or sharing your experiences of studying at Worcester. The level of support shows just how wrong this decision to close the Archaeology and Heritage degree is.