News roundup for the week ending 26th December 2021
Click the links to read the full story. and hope you had a great Christmas.
Join the conversation on BAJR Facebook
---
Bronze Age migration to what is now Britain – DNA Analysis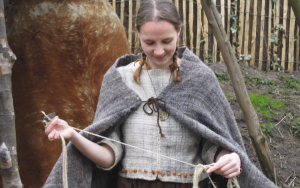 The largest analysis of ancient DNA to date has revealed a mass migration of people from what is now France into England and Wales during the late Bronze Age, which may have spread Celtic languages to Britain.
Two large migrations of people into Britain were previously known, the first taking place around 6000 years ago. The ancestry of these people came mostly from a group known to archaeogeneticists as Early European Farmers, with around 20 per cent from another group called Western European Hunter-Gatherers. This migration led to the replacement of most of the existing local hunter-gatherer ancestry.
Read more: https://www.newscientist.com/article/2302954-bronze-age-migration-may-have-brought-celtic-languages-to-britain/#ixzz7GESC68VC
---
Ancient DNA reveals the world's oldest family tree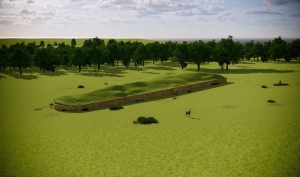 Analysis of ancient DNA from one of the best-preserved Neolithic tombs in Britain has revealed that most of the people buried there were from five continuous generations of a single extended family.
By analysing DNA extracted from the bones and teeth of 35 individuals entombed at Hazleton North long cairn in the Cotswolds-Severn region, the research team was able to detect that 27 of them were close biological relatives. The group lived approximately 5700 years ago – around 3700-3600 BC – around 100 years after farming had been introduced to Britain.
Read more here:  http://www.bajrfed.co.uk/bajrpress/ancient-dna-reveals-the-worlds-oldest-family-tree/
---
ASWYAS are

having an open day

in the new year at our project in Wetherby.
Get in touch if you would like to visit.  email kevin.moon@wyas.com

---
Upton Iron Age enclosure revealed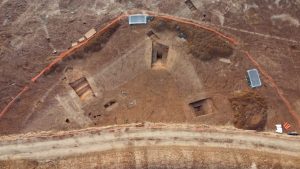 The Iron Age settlement uncovered by a team from Worcestershire Archaeology near Upton upon Severn has caught peoples attention. Robin went on the BBC to explain why it is special. Listen at https://bbc.in/3Elw0pi 3 hr 26 min in.
An Iron Age enclosure dating from about 2,250 years ago has recently been excavated by their archaeologists. They have excavated many Iron Age settlements over the years, but this one differs from other sites.
The location is on the site of a new roundabout being constructed by Worcestershire County Council at the A38 junction for Upton.
Want to find out more:  https://www.explorethepast.co.uk/2021/12/iron-age-discoveries-on-the-upton-a38-roundabout-scheme/
---
The

'omphalos

of

Britain'

:

iconic

sites

and

landscapes

,

methodological

nationalism

and

conceptual

conservatism

in

the

writing

of

'British'

prehistory

.

A

reply

to

Madgwick

and

collaborators

2021




Gordon

J.

Barclay

and

Kenneth Brophy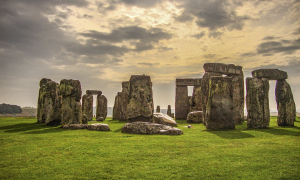 This paper in part responds to an article (Madgwick et al 2021) which in turn presented itself as a response to an earlier paper of ours (Barclay and Brophy 2020). But, like our earlier paper, this one has a wider remit. We had explored the presentation of the supposedly 'national' 'unifying' role of monuments in a geographically restricted sector of south–western England – what we called the '"British" late Neolithic mythos'. Madgwick and his collaborators' response fails to address the key points raised in our paper and, in doing so, in our view, provides further evidence of both methodological nationalism and conceptual conservatism in continuing to present a prehistory written around and prioritising evidence gathered in this restricted area. It does this apparently without any recognition that that research is being carried on within a problematic theoretical framework.
Download here: https://t.co/BT2jpCrVH5 The paper is a response to Richard Madgwick et al's paper – – https://www.tandfonline.com/doi/full/10.1080/00665983.2021.1911099 Which in return was a response to Barclay & Brophy's earlier paper – https://www.tandfonline.com/doi/abs/10.1080/00665983.2020.1769399 Which was a response to Madgwick et al's original paper – https://www.science.org/doi/10.1126/sciadv.aau6078
---
The Museum of the Lost and Found
Earlier this year, Wessex Archaeology created a toolkit to help you prepare and deliver your own heritage wellbeing project, based on what they learned and experienced during the successful project, "The Museum of the Lost and Found".

This video is a guide to running engaging and impactful wellness projects, using the expertise of our wellness team and the lessons learned from running the Museum of the Lost and Found. The Museum of the Lost and Found was a Digital Engagement Wellness Project run by Wessex Archaeology and funded by Historic England, and involved the curation of a group of objects from the Wessex archives to create a digital museum of handpicked 3D scans of the objects chosen.

---
Open Access Spoilheap monographs!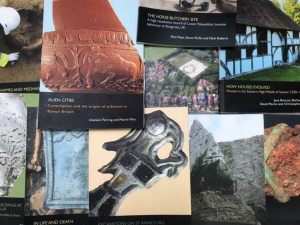 If you need some archaeology to entertain you over the break, check out Archaeology SouthEast's Open Access Spoilheap monographs!  They currently have eight publications available to read Open Access, and more will soon follow!
You can read about the Open Access journey in this blog post.
And here are the Open Access Titles:
Anderson-Whymark, H; Pope, M; (2016) Late Quaternary (Upper Palaeolithic, Mesolithic and Later Prehistoric) Human Activity in the Darent Valley at Lullingstone Country Park, Eynsford, Kent.
Dawkes, G; (2015) Flavian and later buildings at Snodland Roman villa: excavations at Cantium Way, Snodland, Kent.
Dawkes, G; (2017) Between Thames and Medway: Archaeological excavations on the Hoo Peninsula and its environs.
Dawkes, G; (2019) Living by the creek: excavations at Kemsley, Sittingbourne, Kent.
Dawkes, G; (2020) The medieval hospital of St Mary's and other features: excavations at Friary Place, Strood, Kent.
Dawkes, G; Hart, D; Grant, K; Swift, D; (2019) Beyond the Wantsum: archaeological investigations in South Thanet.
Doherty, A; Greatorex, C; (2016) A Middle/Late Iron Age site and Anglo-Saxon cemetery at St Anne's Road, Eastbourne, East Sussex.
Hart, D; (2015) Around the ancient track: archaeological excavations for the Brighton and Hove Waste Water Treatment Works and adjacent housing at Peacehaven, East Sussex.
---
A wintry scene of Caer Caradog, Conwy, for
Hillforts Wednesday from CPAT on Twitter
.
Despite blanketing the land, snow can be remarkably revealing of barely-visible earthworks by the way snow drifts.
Have a look on
archwilio.org.uk
to see what other snowy Welsh images of the sites and monuments of the country you can find!
---
New Website to highlight the heritage of Kent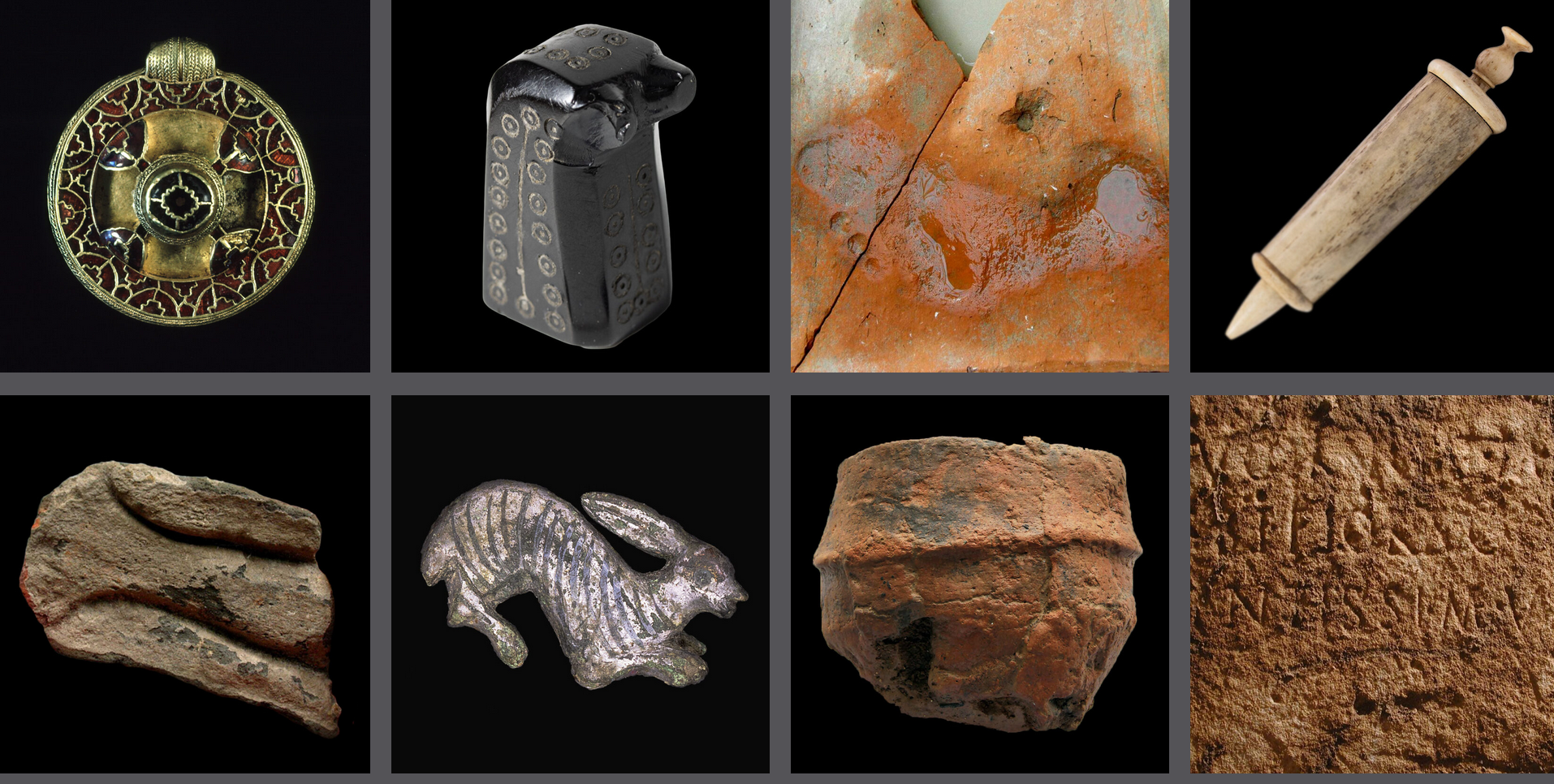 Unlocking Our Past showcases Kent's diverse heritage in two principal ways: by presenting a collection of outstanding and revelatory finds recovered by Canterbury Archaeological Trust archaeologists over decades of investigation; and by exploring the way that Kent has connected Britain to the wider world over the course of millennia.
The work has been possible thanks to a grant received by Canterbury Archaeological Trust from Historic England thorough its Covid-19 Emergency Response Fund, a fund set up to support heritage organisations manage the impact of coronavirus.
---
One in 1500: In search of Anthony Donlevy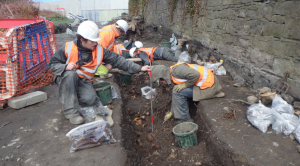 ​As part of the archaeological works associated with Luas Cross City (LCC), Rubicon Heritage Ltd. carried out an archaeological excavation at Grangegorman East.

Identifying individuals from historic mass graves is often impossible, read about the 1/1500 we found on the Luas Cross City project.
https://www.rubiconheritage.com/blog/one-in-1500-in-search-of-anthony-donlevy
---
The Land was Forever

–  review
Headland Archaeology are proud to have the publication of the Aberdeen Western Periphery Route 'The Land was Forever' called a "model of best practice for developer-led excavation reports"!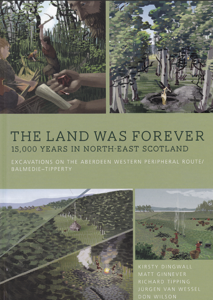 The disproportionate scholarly attention directed towards the prehistory of southern Britain—and Wessex in particular—is long-standing. The recent arrival on the Antiquity review shelves of several substantial excavation monographs and edited volumes, however, illustrates how this southern-centric gaze is shifting, with the publication of both vibrant and highly productive research- and developer-led excavations in northern England and Scotland.
The monographs represent multiple seasons of fieldwork and painstaking post-excavation work; they also represent—particularly in the case of the monographs reviewed here—models of best practice.
https://www.cambridge.org/core/journals/antiquity/article/new-book-chronicle/DBEE1247C64207487C1E1B24D3BAAE37
---
Roman artefacts found at site of new Brentford development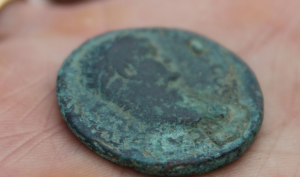 Artefacts, including a coin dating back to Roman times, have been found in Brentford, following a three-month archaeological project.
Archaeologists from the Museum of London Archaeology (MOLA), commissioned by LB Hounslow, carried out an excavation on the site of the Brentford Project, the housing development planned for Brentford High Street.
Among the finds were two 17th century cellars with fragments of ceramic vases and whole vessels, as well as hearths that are all believed to date back to the Roman era.
READ more: https://chiswickcalendar.co.uk/roman-artefacts-found-at-site-of-new-brentford-development/
---
Travel routes and landing places of Vikings in Scotland to be mapped like never before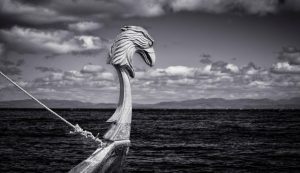 The coastal entry points of the Norse settlers, and also the land routes where they dragged their boats to shorten journey times and avoid unnecessary dangers, will be examined on a scale never seen before.