The site itself is enigmatic – it is rectangular in outline with 'bastions' at the corners, and looks just like a classic fort, except that it consists only of a shallow ditch, with no structural remains at all, and no internal features. Whatever it was, it was very ephemeral.The suggestion is that it is some kind of very temporary military construction – but what date is it?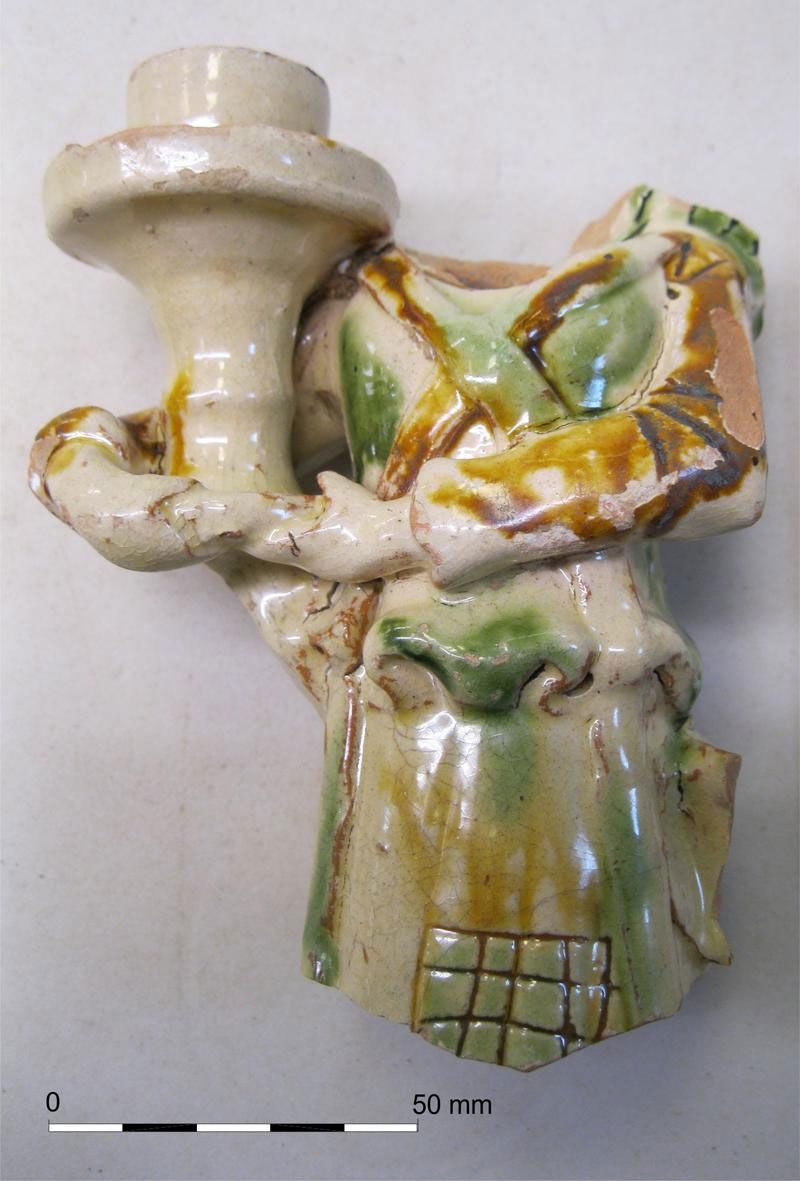 There are practice trenches from the First World War close by, but this is clearly older. This object is the only find made from the ditch, apart from a few pieces of abraded medieval roof tile, which is ubiquitous in the fields around Salisbury.
The artefact is in the form of a female figurine, cradling the candleholder in her right arm; the head and base of the figure are missing. It is made of a pale red clay, covered in a white slip and a clear lead glaze mottled with green and brown.
Slipwares were made at various centres across the West Country in the 17th and 18th centuries, for example at Donyatt in Somerset, but expert opinion suggests that this object is more exotic. The most likely source is France, and the date probably 17th century, although no direct parallel has yet been found.
Investigations continue, but one burning question remains – what was an elaborate imported candlestick like this doing on a 17th century, perhaps Civil War, military site in Wiltshire?
By Lorraine Mepham, Senior Project Manager