AA 6-month excavation in the heart of London has revealed thousands of artefacts illuminating the city's Roman past – including a unique sheet of decorated leather.
Working ahead of construction on the Bloomberg site, home to London's Temple of Mithras, MOLA archaeologists have recovered around 10,000 objects spanning the whole period of Roman occupation in Britain, from the 40s AD to the early 5th century.
They discovered the 1.2m-long panel beneath a pile of amphora sherds, buried in a pit dug beneath the floor of a building thought to be from the 2nd century. Its stitched decorations show a warrior – possibly a gladiator or a heroic figure – with a mythical half-horse, half-fish creature called a hippocampus on either side, and palmettes at each end.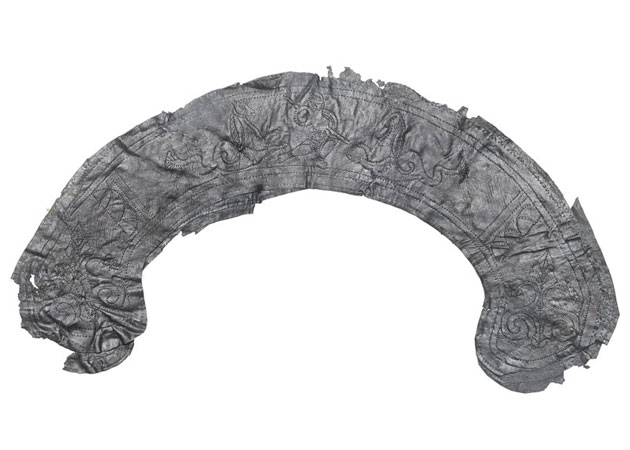 ---
For Archaeology News – Archaeology Research – Archaeology Press Releases
---