The discovery of a wooden railway more than 200 years old on the banks of the Tyne has been hailed as a find of international importance.
The 25-metre stretch of waggonway from the end of the 18th Century is the earliest surviving example of the standard gauge railway.
The find has been made by archaeologists digging on the site of the former Neptune shipyard in Walker, Newcastle, which is being developed by Shepherd Offshore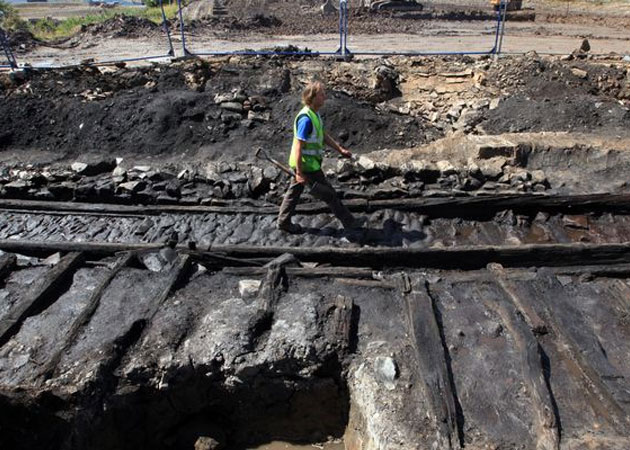 It was expected to reveal Roman finds but instead has uncovered a stunning early example of the railway and coal mining heritage which made the North East globally important.
The dig has been led by Richard Carlton and Alan Williams of the Newcastle-based The Archaeological Practice.
---
For Archaeology News – Archaeology Research – Archaeology Press Releases
---